It will be 70 years before we achieve universal primary education for all children, according to the Global Education Monitoring Report's business-as-usual scenario. How much longer until those children are learning well and their teachers are well-supported?
70 years is too long to wait. We know technology has the potential to accelerate progress and increase equity — or, it could distract and exacerbate inequality. That's why, as the EdTech Hub, we will galvanise a global community in pursuit of catalytic impact, focusing on evidence so we can collectively abandon what does not work and reallocate funding and effort to what does.
With support from UK Aid and in partnership with the World Bank and others, we will work to advance knowledge and practice through research, innovation, and engagement. We are committed to using rigorous evidence and innovation to improve the lives of the most marginalised.
The partnership
The EdTech Hub is collaboratively run by a partnership of organisations.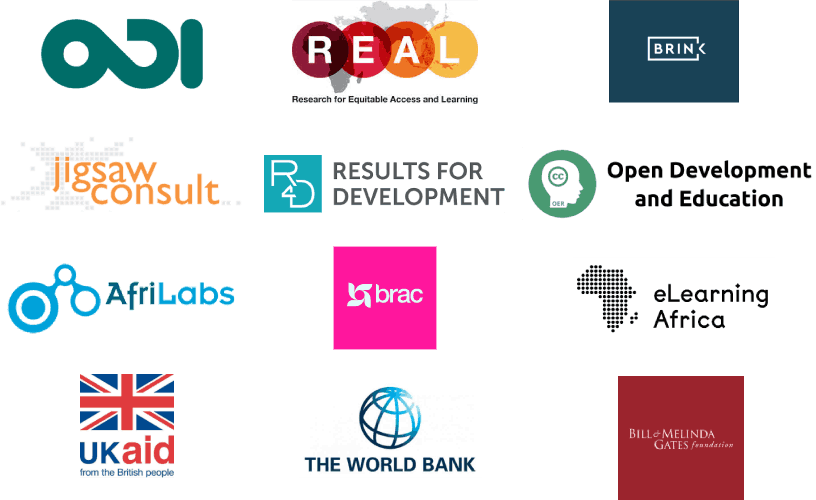 The Directors and Advisors
The Hub is managed by a directors' group who are responsible for programme management, research, innovation and engagement:
Molly Jamieson Eberhardt — Director of Engagement — Results for Development
Björn Haßler — Director of Research — Open Development and Education
David Hollow — Director of Research — Jigsaw Consult
Sara Hennessy — Director of Research — REAL Centre, Faculty of Education, University of Cambridge
Susan Nicolai — Director of Programme — Overseas Development Institute
Lea Simpson — Director of Innovation — Brink
The group of directors is complemented by senior advisors:
Sachin Gathani — Senior Advisor — Laterite
Jamie Martin — Senior Advisor — INJINI
Karen Mundy — Senior Advisor — University of Toronto.